You'll Be Amazed What We Can Do For Your Smile
Sick of crooked, crowded or unattractive teeth?
Now's the time to do something about it with Invisalign® Orthodontics
Your smile is a big part of first impressions. And if you've always wanted straighter teeth but thought traditional metal braces were not for you, then Invisalign could be the answer.
The field of orthodontics has developed significantly over the years and thanks to Invisalign it's now possible to use near-invisible removable aligners to straighten your teeth. We are ready to help boost your confidence with a smile you can be proud to show. Bringing out your true appearance and making you feel younger and healthier.
Invisalign is clear, removable braces that gives you the same results as traditional wire braces but without the pain of metal brackets, constant uncomfortable tightening, and non-stop appointments to make sure your teeth are moving correctly. Invisalign takes that all out of the equation!
The Invisalign system uses a series of clear plastic aligners or trays to slowly move your teeth into the perfect position. The aligners are made specifically for your teeth. They are clear and, when sitting in your mouth, are almost completely invisible! For some patients, the only sign they're wearing Invisalign is a slight lisp for the first few weeks of treatment, but even that often goes away.
Depending on the severity of your corrective needs, Invisalign can take anywhere from under a year to sometimes almost two years to work. The average treatment time for most patients is on the shorter side, around one year. After treatment you'll need to wear a retainer, but this is usually only at night.
---
Transforming Our Patients Smiles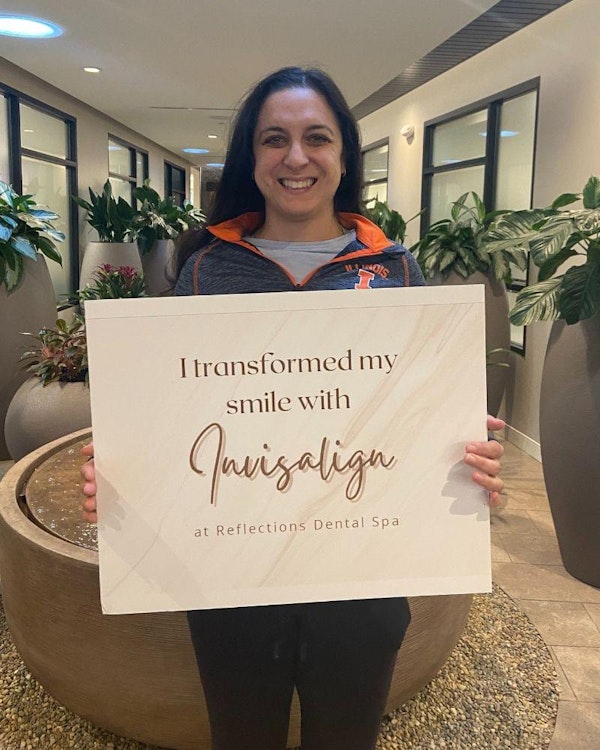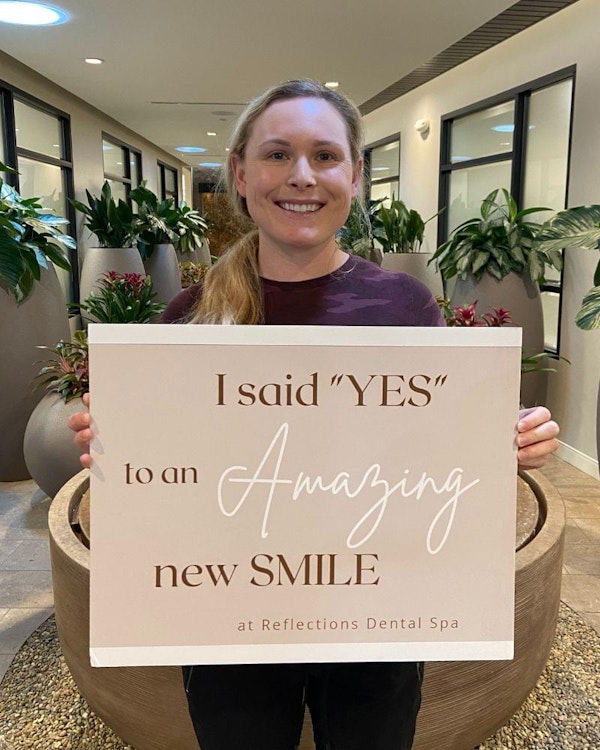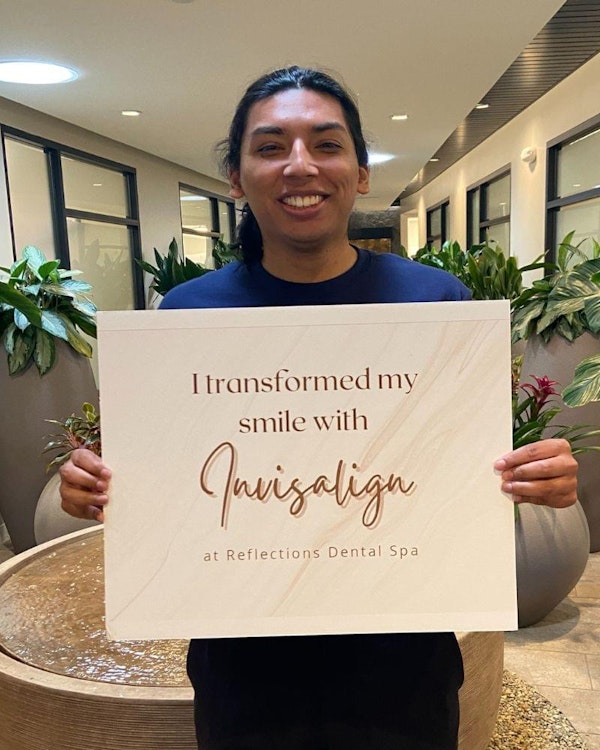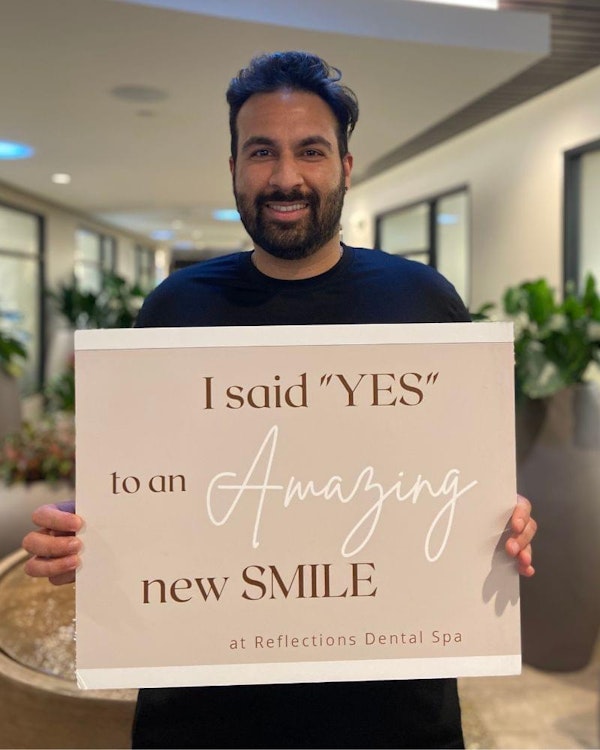 ---
Invisalign® is a treatment that uses clear aligner trays to gently move teeth into place. The trays are worn in a series over time to create a beautiful smile. Invisalign® is a popular alternative to traditional braces, and does not have any brackets or wires. The Invisalign® trays are discrete and are comfortable when worn, and do not cause gum or mouth irritation.
The Invisalign® aligner trays are worn anywhere between 20-22 hours a day. The time worn each day depends on the patient's treatment plan and the level of correction needed. Invisalign® trays are easily removable for drinking and eating, and have a blue indicator to let patients know when they have worn the trays for the required amount of time each day. The blue indicator is great for teens using Invisalign®, and helps parents know if their child has worn their trays for the correct amount of time.

---
What it Means to be a Diamond Invisalign® Provider
If you've ever considered opting for Invisalign® as a treatment for misaligned teeth, then you will no doubt want to put your dental health in professional, caring hands. Let us put your mind at ease that Reflections Dental Spa are those caring hands.
Not every dental office is lucky enough to receive these plaudits from Invisalign®. They are only awarded to dental offices and dentists who have an exceptional amount of experience and knowledge in performing the Invisalign treatment.
Having this kind of distinction means that from the moment our patients step through our doors, they know they can trust us. Your teeth and your smile have a tremendous impact on your life. Knowing that you are dealing with professionals with the dedication to providing premier care gives you that extra peace of mind.
Who Is A Good Candidate For Invisalign®?
Having that beautiful straight smile is important, and we want our patients to be proud of their smile. A smile is the first thing you see, and our team will listen to each patient's goals to ensure we get you the results you desire.
Invisalign® is a popular choice for both teen sand adults. This treatment helps if you have overcrowding, chewing, or overbite issues. Older teens and adults can follow the instructions daily and ensure the trays are worn for the required amount of time. On average Invisalign® treatment takes between 6-18 months which is comparable to the treatment time for traditional braces. During our Invisalign® consultation process we will discuss each patient's age, level of correction, and smile goals to help to choose which orthodontic treatment is best.
What Are The Benefits Of Invisalign®?
01
The clear aligner trays can be easily removed for eating and drinking.
02
There are fewer food restrictions compared to other treatments.
03
The clear aligners can be easily cleaned or rinsed.
04
The clear aligners are smooth and comfortable, and there is no gum or mouth irritation with Invsalign.
05
The clear aligners are easy to remove to play sports or a musical instrument
06
Invisalign is a discrete treatment using clear aligner trays with no brackets are wires.
---
What do patients think of their Invisalign® experience?
The best dental experience I have ever had in my life! Top notch care and you feel more like a guest in a hotel than a dentist office patient. I had Dana as my hygienist, and she was awesome as well as Dr. Thompson!! Highly recommend them if you're in the market for a new dentist!
Andrea
I have been coming here for my dental care for the past 4 months. I am very happy for the service I receive each time, including teeth cleanings and my Invisalign® treatment. They are a bunch of friendly and professional folks who know what they are doing. I would recommend this dental office to anyone who needs excellent care of their dental needs.
Wayne
Outstanding new facility! State of the art equipment that makes standard procedures efficient. Great customer service as always; friendly and accommodating to your schedule & needs, beverage bar in the waiting room, massage chair room before or after your appointment, serene and well-manicured environment that takes going to the dentist to another level. I've moved out of town recently, but when I am in town, I still make it a point to stop in for my Invisalign® checks. I recommend this office to everyone.
Geri
Invisalign® Patient Outcomes: Before & Afters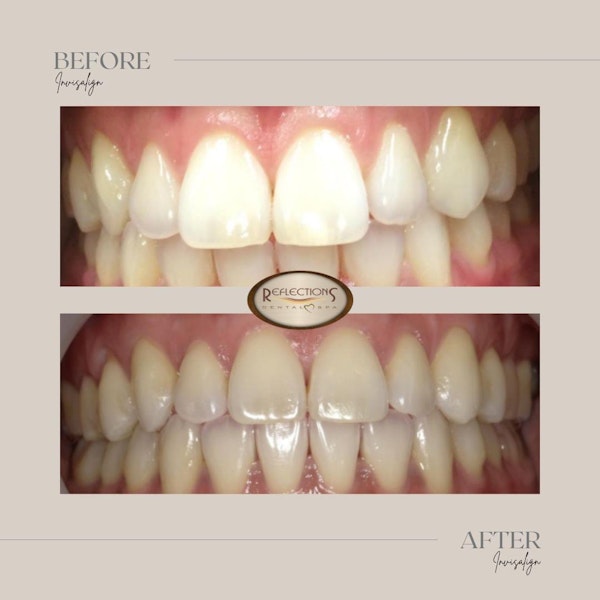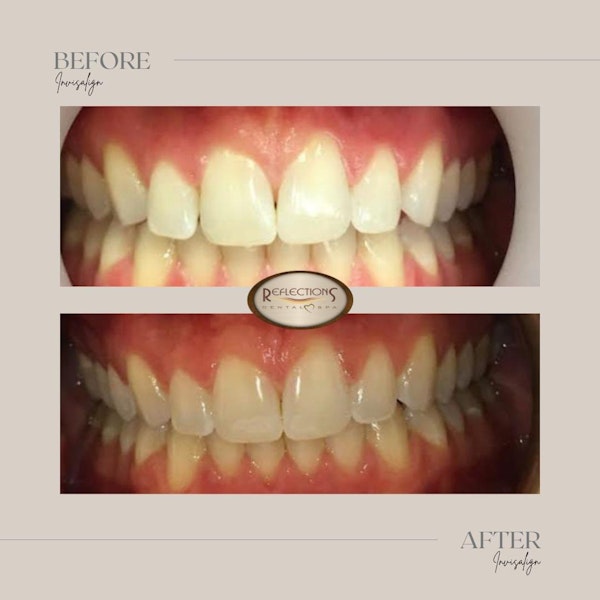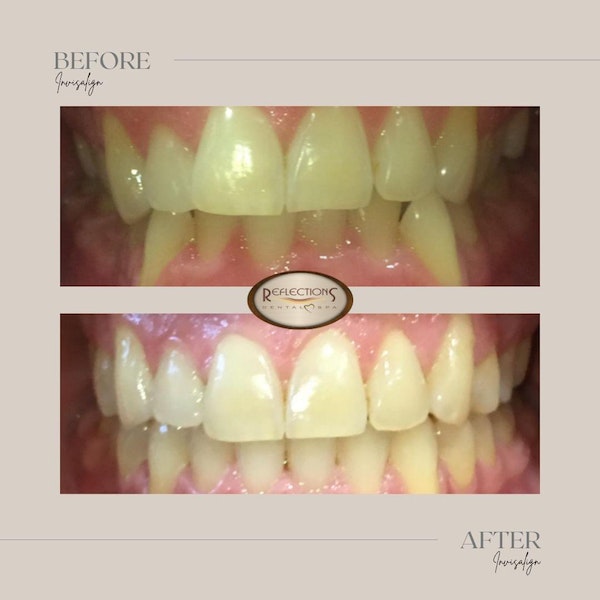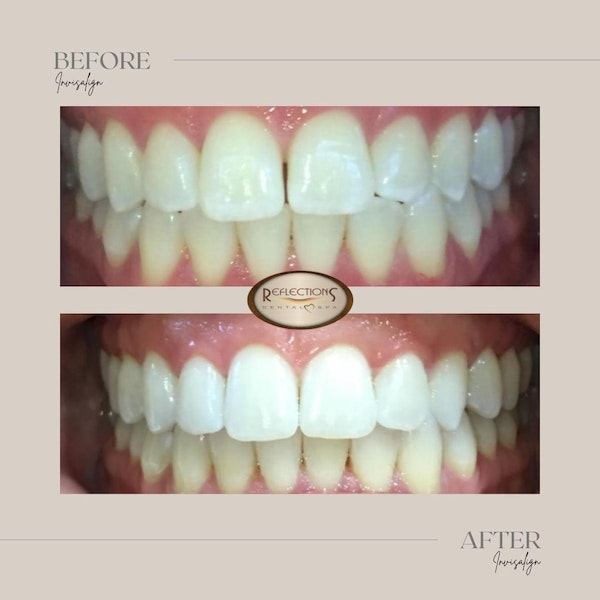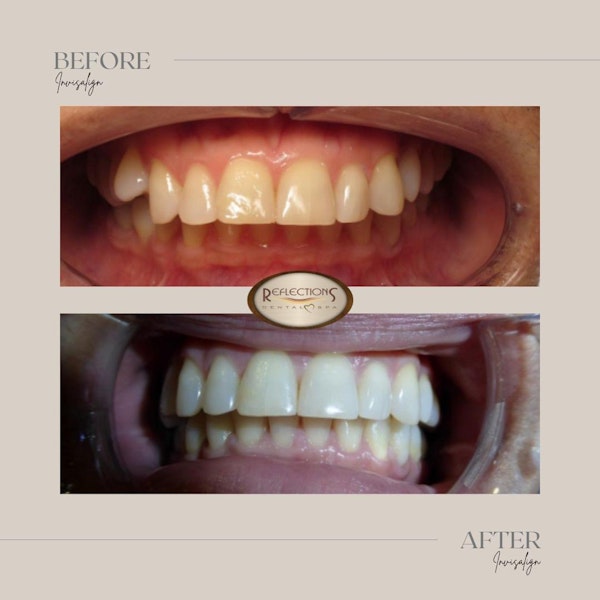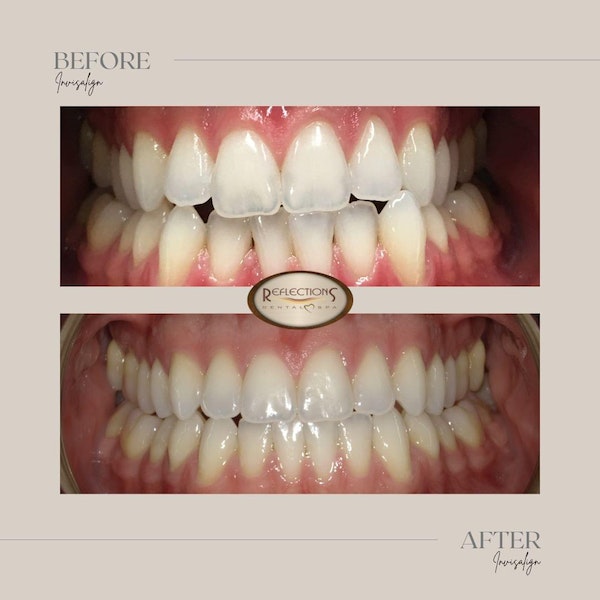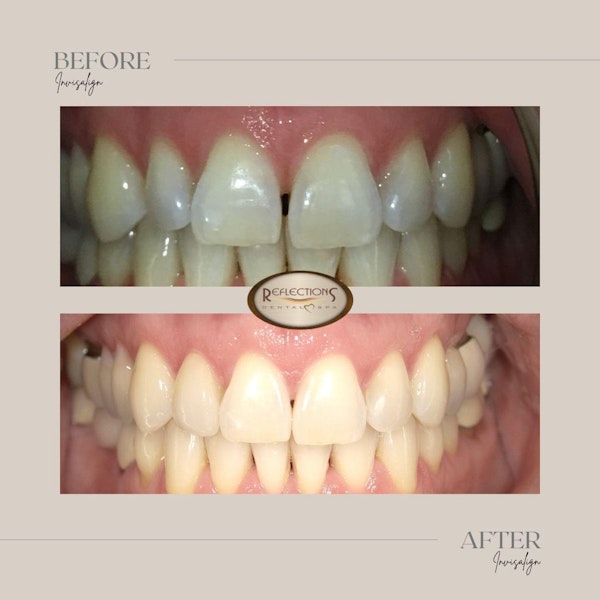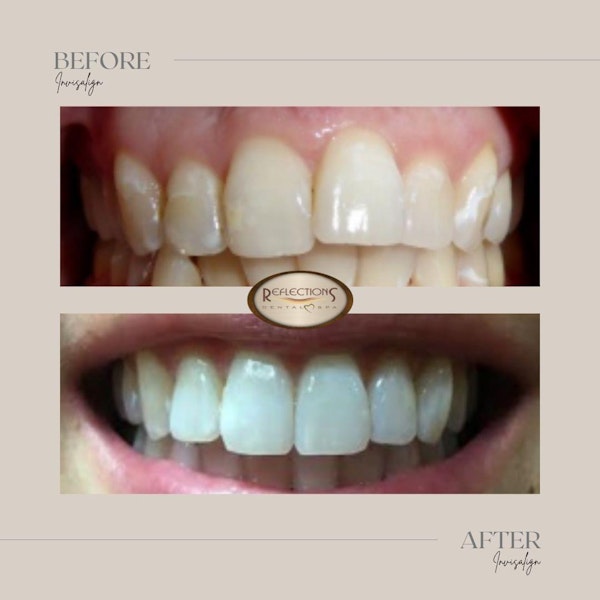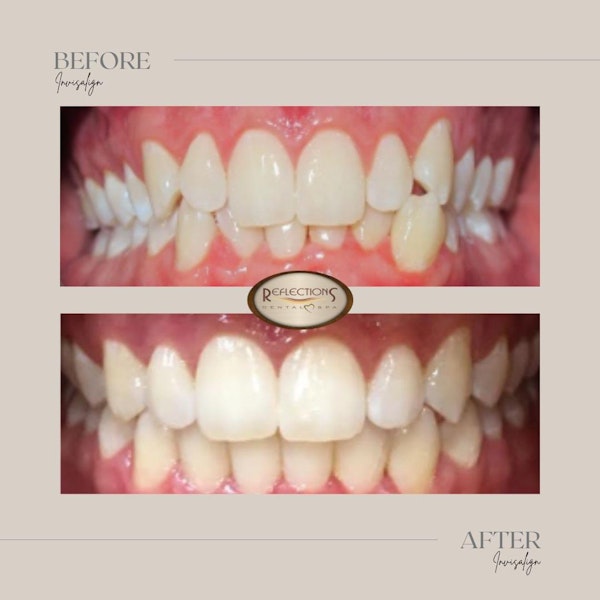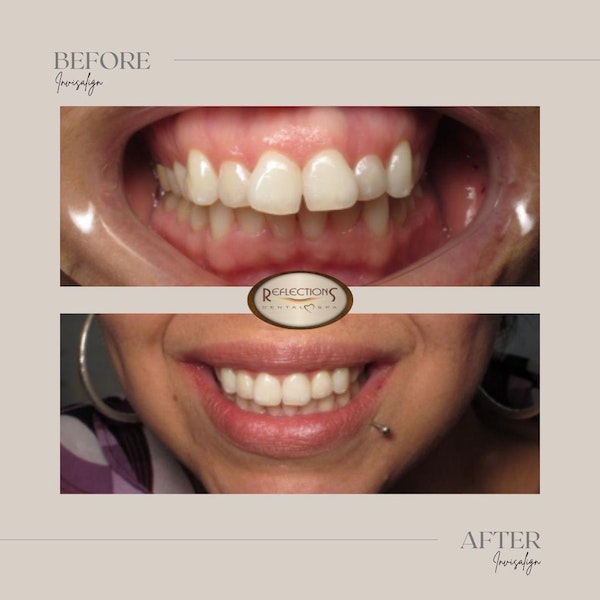 Are you suitable for Invisalign®?
Unlike braces, Invisalign® can provide a straighter smile without limiting your diet or affecting your appearance. Are you suitable for Invisalign®? Discover more with a Consultation today.